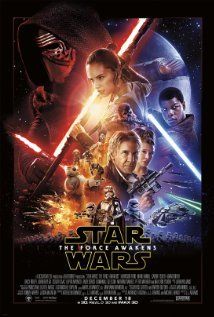 PG-13 | 135 min | Action, Adventure, Fantasy


Review - Matt Mungle





**In theaters December 18th 2015**



Synopsis

:

Three decades after the defeat of the Galactic Empire, a new threat arises. The First Order attempts to rule the galaxy and only a rag-tag group of heroes can stop them, along with the help of the Resistance.

Review

:

It is amazing. Go see it.
Copyright 2015 MungleShow Productions. All rights reserved.